Product Description
Trex's highest-performance railing option offers more colors in more component profiles than any railing out there. Built with an incredible durability, Transcend Railing stands firm with a strong, sturdy look and feel. Its modular components let you mix and match your customized look that pairs seamlessly with Transcend decking.
Such a versatile rail, and yet packaged so simply to explore all your options. All Transcend components are clearly labeled following Trex's 5 Simple Steps as illustrated below. The Universal Rail is typically used as your Bottom Rail in Step 3b, but can also be used as your Top Rail in Step 3a when you want to use a deck board for a wide, flat toprail surface.
We stock the Transcend Universal Rail in 6' (actual 67.5 inches) and 8' (91.5 inches) lengths in Black. See below for the full choice of colors available via special order.
Stocked Colors: Black
Orderable Colors: White, Fire Pit, Gravel Path, Rope Swing, Vintage Lantern, and Treehouse
Contains a minimum of 40% recycled material
Backed by the Trex 25-Year Limited Residential Warranty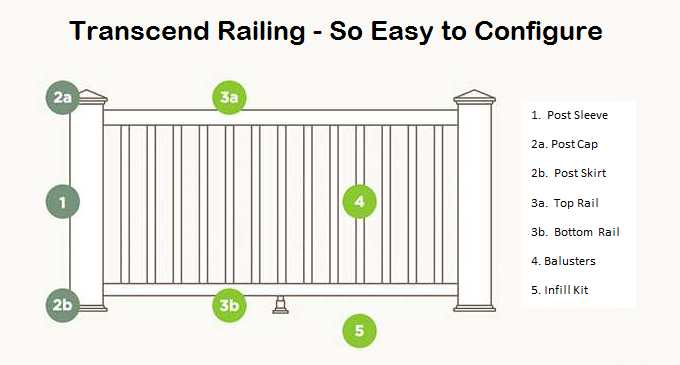 Product Videos
Custom Field
Product Reviews